Pool screen repair is unfortunately something that goes along with the joys of having a screen enclosure. We all enjoy the time we are able to spend outdoors in our patio, lanai or pool enclosure but when that one hanging screen can be annoying. We are proud of our reputation we have built in Auburndale by always putting customer service at the top of the list. Contact us for everything pool screen repair related.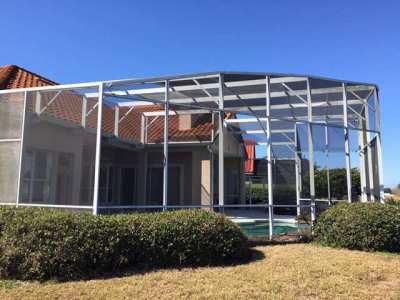 Why Choose Auburndale Pool Screen Repair?
We have skilled screen technicians that are able to replace any screen on your enclosure. Whether it be a roof panel of your pool enclosure or several wall panels, we will get the job done. Screen Repair Auburndale doesn't stop at pool enclosures. We have repaired hundreds of porch and patio screen enclosures as well. Our screen technician will check all of your screen panels on your enclosure and let you know which ones are in need of repair. You choose which ones you want to replace and, using only new Phifer screen and spline, we will replace them. Our screen technicians are just that – trained technicians, not salespeople. They will never try to sell you on anything you do not need. We don't work that way. Give us a call or fill out our online email form and let's get your enclosure good again.
Rescreening
Sometimes a pool screen repair isn't enough and you will need to rescreen the entire enclosure. If this is the case, we promise you will receive quality work at affordable prices. All of our rescreens include new Phifer screen and spline, new bug sweeps and door kits, and a safety check of all the cables. Our technicians will remove and dispose of all the old materials. We never sheet roll the screen! Our technicians screen each and every panel separately. This is very cost effective for you down the road if one panel gets damaged – only one panel needs to be replaced. If the rows are sheet rolled, the entire row must be replaced for one ripped panel. It is never a good idea to sheet roll – don't let anyone tell you different!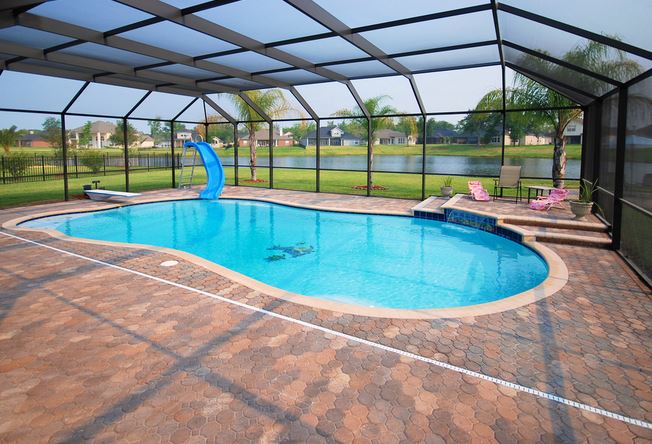 Contact us for all your screen repair needs in Auburndale.  We guarantee you will be happy with us (and your enclosure.)